Montreal SPC
Awareness training

and workshops
More than 10 options in addition to tailored trainings are available to hone the expertise of workers from different environments (ex: social work, health care, police services, etc.)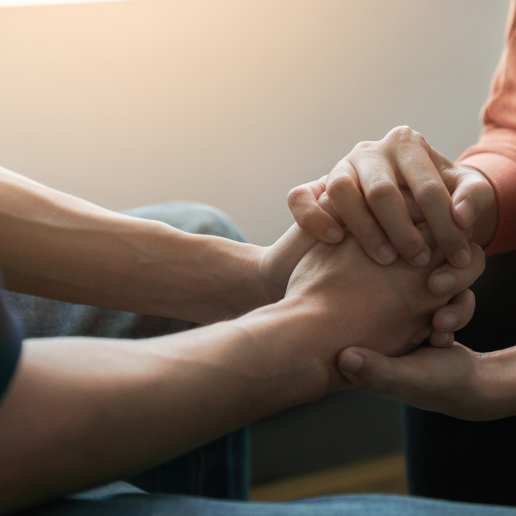 Experienced
trainers
The Montreal SPC offers training throughout Montreal in the public health system as well as in private, school or community settings. Use our training services to develop your skills in suicide prevention.
The trainers at the Montreal SPC have solid expertise in training adults and professionals in suicide prevention and intervention.
More than
10 impactful

trainings
The teaching strategies adhere to recognized adult education principles, alternating between theory and practical application through exercises, discussion, role-playing, etc. The trainings are constantly reviewed and improved based on evidence from scientific research.
We also offer several versions of our trainings and can develop tailored training according to your needs and the reality of your environment.
Our available training and other services:
Plan a training with us!
Consulting services
Our consulting team has expertise in knowledge transfer and best practices in suicide prevention. Their role is to support you in reaching your environment's objectives in terms of prevention, intervention with a suicidal person, or postvention after a death. These services can, among other things, accompany you through organizational change, co-construction of tools or procedures, and adapted training or clinical supervision.
More specifically, our team can help with:
Evaluation or development of suicide prevention strategies and protocols.
Support in the appropriation of new practice
Expertise in research projects
Individual or group clinical supervision
Contact us to learn more. We will be pleased to meet with you to assess your needs.
Pricing
Our price list includes a variable price scale according to the client's status (community groups and the student community enjoy a preferential rate) as well as different rates depending on the training formula (in person or by videoconference).
Upon request, and if needed, the Montreal SPC will travel outside of Montreal to give these trainings for an additional fee.
Contact us to schedule a training session with us.