Grieving a death by suicide
Do you have a loved one who has taken their own life and you are finding it difficult to accept or understand? This is common. Grieving a suicide can be very destabilizing.
Many feelings can arise in people who are grieving. They look for an explanation, a culprit, a cause. "Why" is a question that is often left unanswered. Don't hesitate to ask for help. Contact us. We are here for you!
1 866 277-3553
suicide.ca
535353

Whoever you are, whatever your reasons for seeking help, we will take the necessary time to talk and help you!
8 760
The estimated number of people bereaved by suicide each year
Did you know that for each suicide, 6 to 10 people will be grieving ?
You are not alone !
Take time to seek help !
Living with the loss of someone by suicide
Understanding can help
Grief from suicide is a type of grief that can raise many questions and cause anger, sadness, or misunderstanding. All these emotions and questions are valid.
If you need to talk, contact us. We are here to help you navigate and live through this time.
Our team does not understand suicide bereavement as a series of steps to be taken. We strongly believe that suicide bereavement is unique to each person and that there are many ways to experience it.
Let us accompany you.
1 866 277-3553
suicide.ca
535353

Our grieving services are available to everyone regardless of their age group.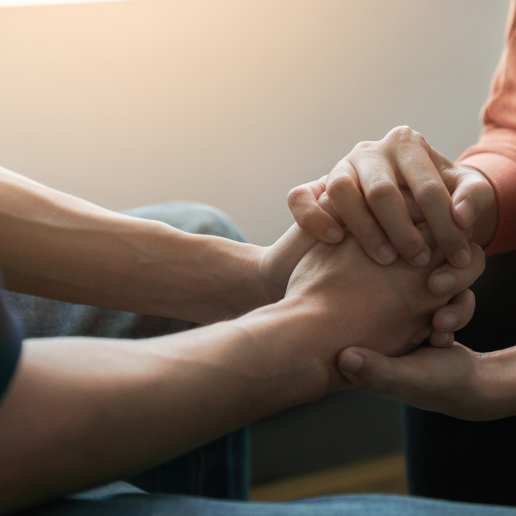 Our Resources
For a strong safety net
The Montreal SPC has connections with many organizations that could be useful to support and accompany you. For example, there are resources to support teens, seniors, women, people experiencing homelessness, people seeking help with their gender identity, etc.